Mobile Application Development
The smartphone Apps have changed the definition of every day activity in human life. It has been an essential part of our lives and why not? We do almost everything with the help of an app. The world is connected with mobile apps. In this really techie era, Draco sulutions can help you to craft some excellent mobile application for your business & start-ups. We are the leading tailor made mobile app development company, serving finest apps across the globe. We have top mobile app developers who are highly skilled and updated with the latest technology trend. Our team works with the global firms to transform recognized ideas into stunning & inventive mobile Apps. We have rich experience and creativity in producing stunning mobile apps for different clients over the world.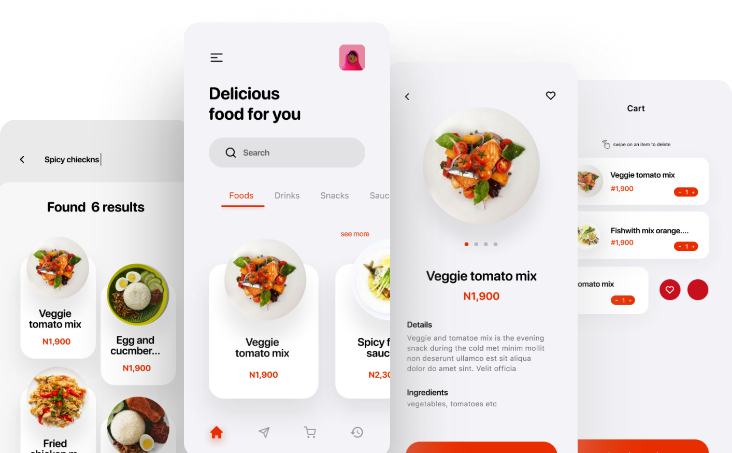 What Is Mobile App Development? Even though we have heard the term Mobile app development thousands of times in our lives, we can not elaborate on the term mobile app development with a proper definition. If we talk about the definition of mobile app development; it is the process of creating software for mobile phones and other devices such as tablets, desktops, iPads and so on. The software can be pre-installed on the devices or users can get it by downloading it from the app store or the mobile browsers. You must be wondering why you even need a mobile application. What a mobile application can offer? That's one of the basic questions every business owner faces while starting with the mobile app development process. Let's explore how mobile applications can make your business extra-ordinary. Why Mobile App Development Is Important For Businesses? Even though it sounds like nothing, The mobile application can offer small changes that can leave a strong impression on the businesses. The mobile application can help businesses to send off compelling messages to the target user base for a business relationship to generate more leads. These messages are conveyed accurately. With the goal that visitors can turn into a potential user base. Even a push notification can turn into the greatest way of communication that only mobile applications can offer..